The Idea Behind VerifyInvestor.com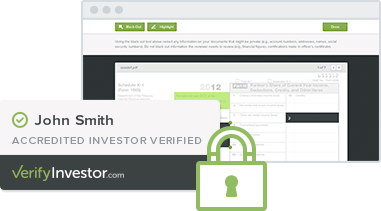 VerifyInvestor.com provides a fast, easy, and cost-effective method of compliance for companies seeking to verify their investors. At the same time, our platform gives those same investors peace of mind that their information is confidential and protected.
Using VerifyInvestor.com shields companies from the potential risks of noncompliance, including enforcement action and the possibility of having to return funds to disgruntled investors. We wanted something that's good for both the company and its investors.